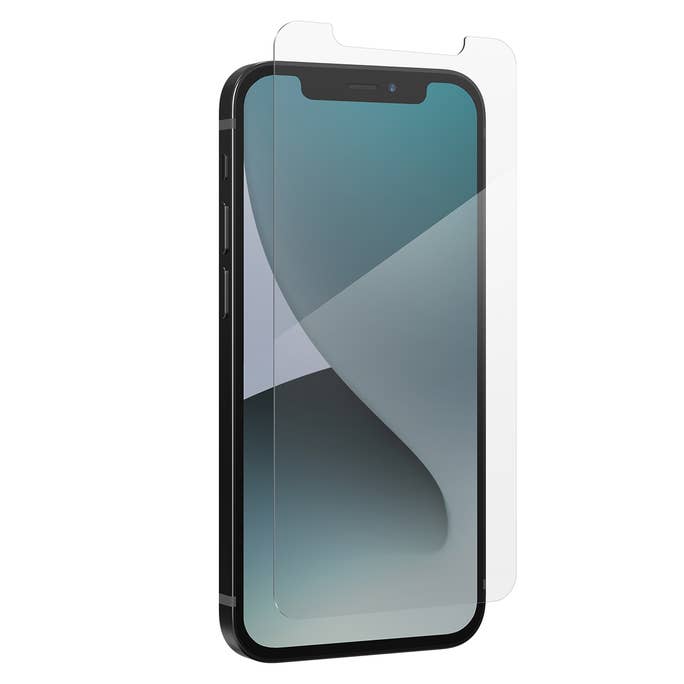 ZAGG Invisible Shield Glass Elite Screen Protector for iPhone 12 mini
---
This product is also available at:
Kuwait
---
---
Share this product:
Glass Elite+ is the next step in the evolution of unbeatable glass screen protection. Ion exchange technology increases strength and durability.
ClearPrint™ makes fingerprints disappear from your screen. And now, Glass Elite+ has Kastus anti-microbial technology that lasts the life of the screen protector.
Re-engineered for Increased Strength and Kastus Anti-microbial Protection
InvisibleShield has reimagined what screen protection can do. Glass Elite+ is made with ion exchange technology and aluminosilicate glass. It's our strongest glass screen protection to date. And we've added ClearPrint™, a revolutionary oil-diffusion technology that makes fingerprints virtually invisible.


Kastus Anti-Microbial Technology
Our phones are basically germ-collecting devices. We transfer germs from shopping cart handles, doorknobs, and bathrooms every time we touch our phone. The Kastus anti-microbial technology in Glass Elite+ kills up to 95% of human coronavirus and up to 99.9% of Staph and E. coli surface bacteria* on your screen. The technology is embedded in the glass itself, so it won't wear off.


Clean, Smudge-free Screen
ClearPrint™ technology, exclusive to InvisibleShield, makes fingerprints virtually invisible.


Extreme Scratch & Shatter Protection
Ion exchange technology increases surface compression for increased hardness and scratch-resistance.


Smooth, Silky Feel

The surface of Glass Elite+ screen protection has the same smooth, silky feel as your phone's original screen.

{'product_id': 84515, 'product_template_id': 79946, 'display_name': '[200106715] ZAGG Invisible Shield Glass Elite Screen Protector for iPhone 12 mini', 'display_image': True, 'price': 5.0, 'list_price': 5.0, 'price_extra': 0.0, 'has_discounted_price': False, 'arabic_website_description': '<p><br></p>'}