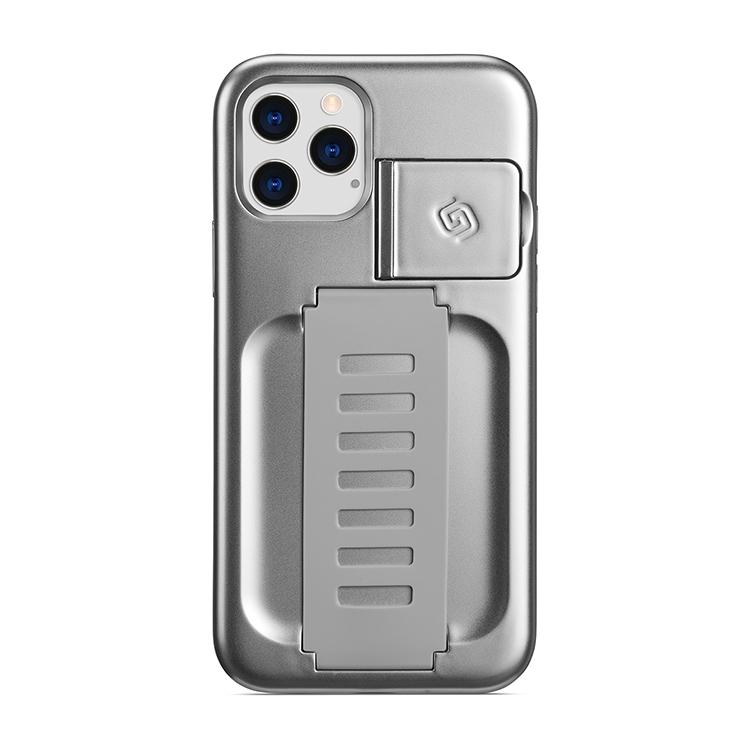 Grip2u Boost Case with Kickstand for iPhone 12/12 Pro (Metallic Silver)
This product is no longer available.
---
---
---
Share this product:
The OG (Original Grip). Our BOOST w. Kickstand case is a dual-layer case with built-in Prevent The Drop® grip design. Features our new Clean Action Technology™ for antimicrobial protection as well as a kickstand and an interchangeable band for the ultimate customization. The BOOST is the perfect case for teenagers, moms on the go, and the traveling professional.
Features:
Clean Action Technology™

Kickstand

Military Spec / Drop Protection

Dual Layer Protection

Prevent the Drop® Grip Design

Interchangeable Bands

Wireless Charging Compatible
{'product_id': 89861, 'product_template_id': 85313, 'display_name': '[GGA2061BTKMSI] Grip2u Boost Case with Kickstand for iPhone 12/12 Pro (Metallic Silver)', 'display_image': True, 'price': 13.0, 'list_price': 13.0, 'price_extra': 0.0, 'has_discounted_price': False, 'arabic_website_description': False}