Grip2u Boost Case with Kickstand for iPhone 14 Pro Max-Magsafe (Charcoal)
This product is no longer available.
---
---
---
Share this product:
NOTE: MagSafe can be used for charging only. won't hold on MagSafe car mount. 
Our BOOST with MagSafe case is dual-layer case with our built-in Prevent the Drop® Grip Band. Hard on your phone? This extra-protective, mil-spec drop-tested case is for you! Want to prop your phone up to scroll & watch your shows on the go? The newly updated BOOST with MagSafe and built-in kickstand is convenient as ever. Features a protective front bezel and camera bezel as well as Clean Action Technology™ for antimicrobial protection as well as a kickstand and an interchangeable band for extra personalization. NEW Features: MagSafe and Necklace / Wristlet compatible with removable bottom loops!
Features:
MagSafe Compatible

Clean Action Technology™

Kickstand

Military Spec / Drop Protection

Dual Layer Protection

Wireless charging Compatible

Necklace / Wristlet Compatible

Compatible with iPhone 14 Pro Max (6.7")
Product Description:
A handy kickstand
The BOOST kickstand is convenient as ever. Pop it out to prop up your phone and enjoy a hands-free experience. Pop it back in without any added bulk - your phone lays flat with the kickstand's slim, built-in design.
Prevent The Drop
Our patented Grip Band design gives you the freedom to hold your phone on-the go and everywhere in between. Even better? Quickly switch out your band to refresh the look of your case.
Wireless charging-compatible
All of our cases go through extensive testing to ensure your phone charges wirelessly. No need to take off the case, our cases will easily lay flat on your wireless charging device.
Mil-spec drop tested
Our BOOST case goes through the highest level of drop-testing to ensure your phone gets top-notch protection when accidents happen.
Protection comes in all forms, including from germs.
Say no to 99.9% of bacteria with an antimicrobial coating of Clean Action Technology™ on all of our products.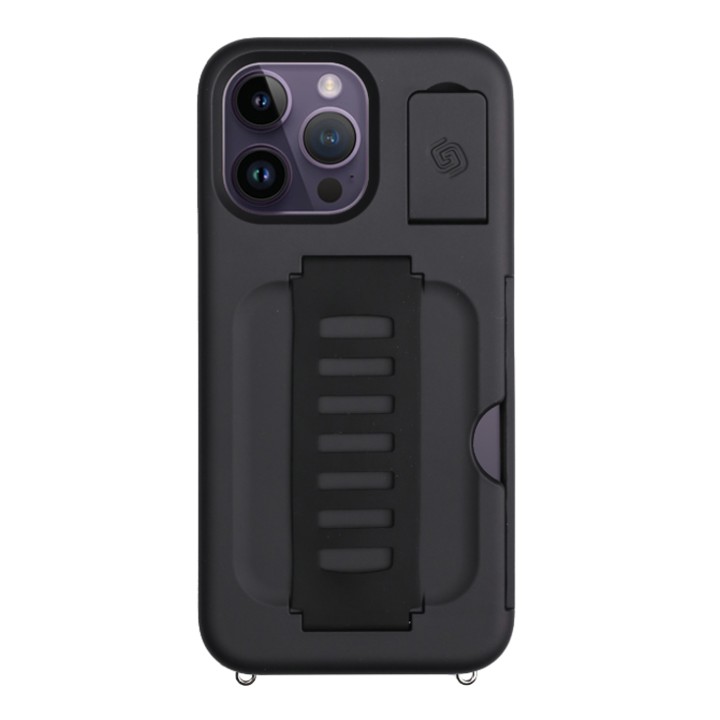 {'product_id': 80616, 'product_template_id': 76048, 'display_name': '[GGNKL3STRYGB] Grip2ü BOOST Necklace 3 String Pack', 'display_image': True, 'price': 6.0, 'list_price': 6.0, 'price_extra': 0.0, 'has_discounted_price': False, 'arabic_website_description': False}