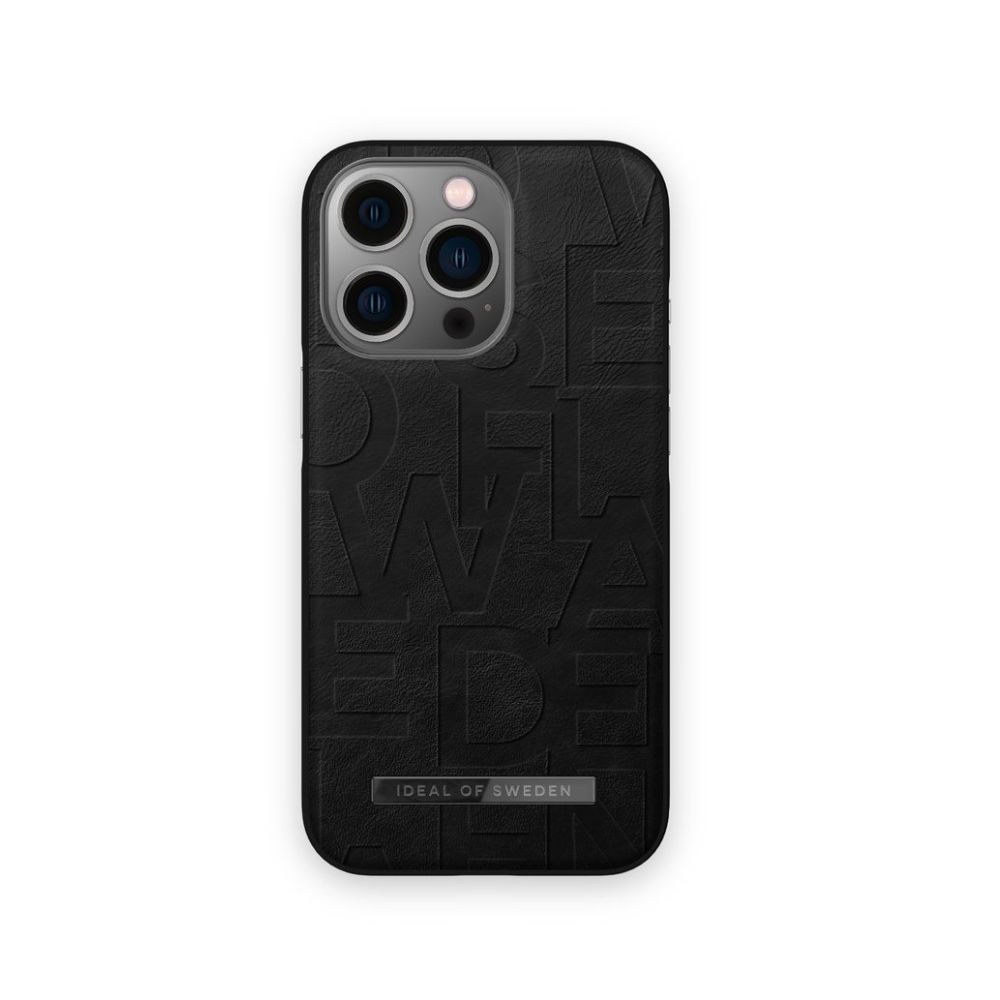 iDeal of Sweden Atelier iPhone 13 Pro (Ideal Black)
---
This product is also available at:
Kuwait
---
---
Share this product:
IDEAL Black levels up the basics and brings out the full force of black with a bold and embossed printed logo design. This playful print evokes a modern street-style flair and unmistakable elegance.
Specifications:
This product is made of ethical and animal-free materials

Slim fit to perfectly adhere to your phone

Smooth microfiber lining to softly embed your phone and prevent scratches

Embossed dark silver-toned IDEAL OF SWEDEN logo

Silver-toned detailing around the camera

Compatible with IDEAL OF SWEDEN QI-Chargers (please note: your phone model needs to support wireless Qi charging)

Part of Accessories of Attraction - a selected range of IDEAL OF SWEDEN products that are effortlessly interchangeable and drawn to each other by a simple magnetic click. This product can be mixed and matched with our Wallet Cases, Clutch Cases, Magnetic Card Holders, Ring Mounts and Car mounts.
{'product_id': 99611, 'product_template_id': 95306, 'display_name': '[IDACAW21-I2161P-364] iDeal of Sweden Atelier iPhone 13 Pro (Ideal Black)', 'display_image': True, 'price': 16.0, 'list_price': 16.0, 'price_extra': 0.0, 'has_discounted_price': False, 'arabic_website_description': '<p><br></p>'}