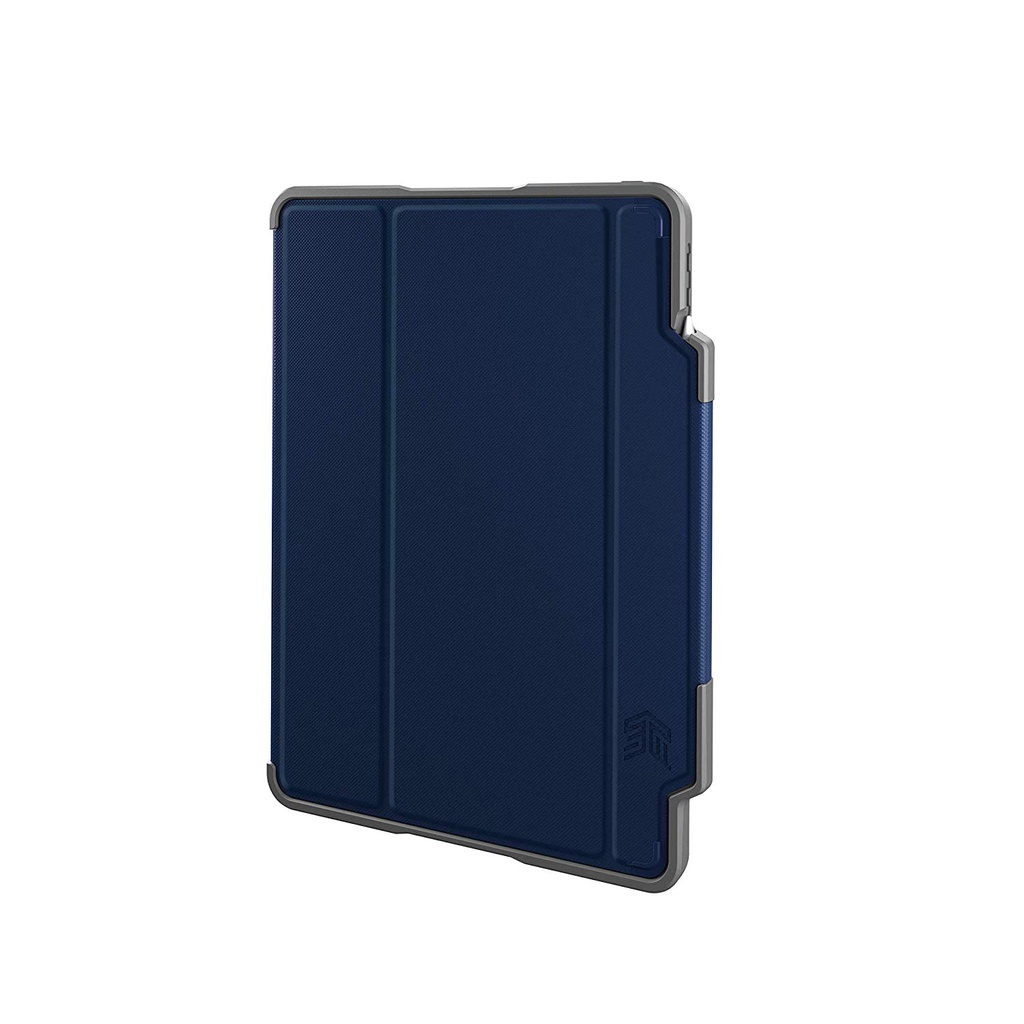 STM Dux Plus ultra-protective case for Apple iPad Pro 11"
---
This product is also available at:
Kuwait
---
---
Share this product:
BEST-IN-CLASS PROTECTION FOR YOUR DIGITAL DEVICE
Tested to exceed U.S. Department of Defense Standard 810G protocols (26 drops from 4 feet), the Mil-Spec approved Dux Plus withstands the rigours of work and everyday use.
This robust case is composed of super protective polycarbonate and a rubberised TPU bracket, and has been engineered to safeguard even the most accident prone among us.
Dux Plus features integrated Apple Pencil wireless charging and storage, STM's patented magnetic closure (which allows for easy folding for typing and viewing), and an instant on/off cover that wakes and turns the device off to save battery life.
In addition, the translucent back on Dux Plus allows for user customisation or easy asset tagging for schools and businesses.
Super protective polycarbonate and rubberized tpu bracket for even the most accident prone among US
Patented magnetic closure allows for easy folding for typing or viewing
Designed to enable Apple Pencil wireless charging, while protecting your writing device
Instant on/off cover wakes and turns the Device off to save battery
Drop tested to meet the U. S. Military spec 810G drop requirement
Color

Black

or

Midnight Blue

or

Red
{'product_id': 28643, 'product_template_id': 19899, 'display_name': '[STM-222-197JV-02] STM Dux Plus ultra-protective case for Apple iPad Pro 11" (Red)', 'display_image': True, 'price': 18.5, 'list_price': 18.5, 'price_extra': 0.0, 'has_discounted_price': False, 'arabic_website_description': '<p><br></p>'}